Welcome to T-n-T Auctions' home on the World Wide Web. Feel free to look around and learn a little more about us and our company. We have grown proudly over the past five years and are striving to advance technologically in the auction business to better serve our customers' needs. On our site you can:
We look forward to working with you, as a buyer or seller, and encourage you to join our mailing list for upcoming auctions.
Contact us to set up YOUR OWN AUCTION!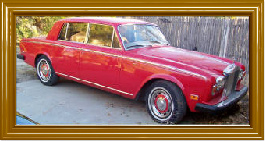 This 1975 Rolls Royce brought $12,000 at a March 2009 T-n-T Auctions estate sale in Guymon, OK.

Tate Mobile: (580) 651-7253
Joel Mobile: (806) 339-4152